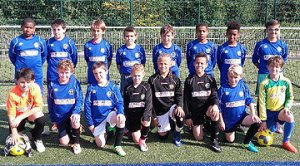 Revealed to the public by some excellent performances in the Coupe de France in the past few years (32nd finals, 16th finals), FC Chambly comes to the Paris World Games with its U11 team.
With a logo and a jersey similar to those of Inter Milan, the club has experienced a succession of wins in the different championships, playing today in the National Division.
No doubt its young players will want to imitate their elders!