Here we are, in the tournament heart: the fields. Rugby Sevens is now part of the Paris World Games!
4 stadiums will host the teams coming from all over the world. All of them have the amenities to play rugby in the best conditions.
To make your trip confortable, all are located inside Paris and easily accessible by bus, subway or tram.
And for your pleasure, you will be able to follow, in some of those stages, other sports than yours…
Discover here the arenas list that will host rugby during the Paris World Games 2017:
COMPLEXE SPORTIF MAX ROUSSIE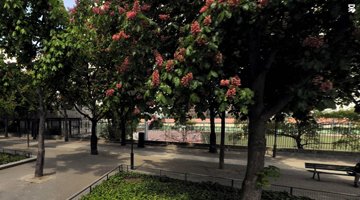 Located at Porte de Saint-Ouen (at the border between the 17th and 18th arrondissement), the stadium is named after a famous rugby player; It is necessary to say that you are here in the heart of the SCUF, the club who created the Shield of Brennus which rewards each season the winner of the French Rugby Championship.
Built with two synthetic courts (one for rugby, the other for football) and a beautiful gymnasium, the complex will hosts various disciplines of the Paris World Games.
For all the stadium details, click here.
PELOUSE D'AUTEUIL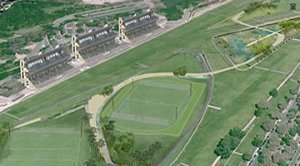 An agreement between France Galop and the City of Paris allowed the creation of the park of the lawns in Auteuil. Each lawn pays tribute to a different personality.
It combines landscaped gardens, playgrounds and sports facilities: a football pitch, an athletics track, basketball and hockey courts, and a rugby field, the name of which pays tribute to Robert Paparemborde (1948-2001), rugby player of the French Barbarians.
For all the stadium details, click here. 
CENTRE SPORTIF SUZANNE LENGLEN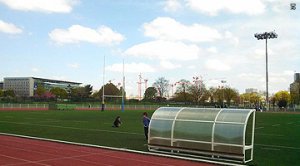 Many sports areas (football, tennis, balls, rugby, athletics, basketball and handball) are scattered along long winding paths abundantly planted and small artificial hills.
There is also a children's playground with toboggans, swings and an ecological pool. A special feature is that the sports grounds are integrated into the landscaped garden, allowing both sportsmen to practice in a pleasant setting as well as walkers to rub shoulders with the nearest sportsmen.
For all the stadium details, click here.
STADE JACQUES ANQUETIL
This rugby field is in natural grass, with lightning, 6 different dressing rooms and a grandstand of 2,000 seats.
For all the stadium details, click here.