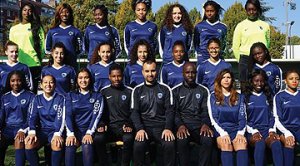 Paris Football Club has been created in 1969.
Historical club of Paris, PFC is nowadays playing in National division.
Young Paris FC players have already played in the Paris World Games, obtaining very good results.
A football pillar club of the Ile-de-France region, PFC teams want to come back in the spotlight during this new edition of the tournament.
All the details about the club can be found here.