Pour tous les jeunes de 10 à 19 ans ! 
Les Paris World Games débuteront dans...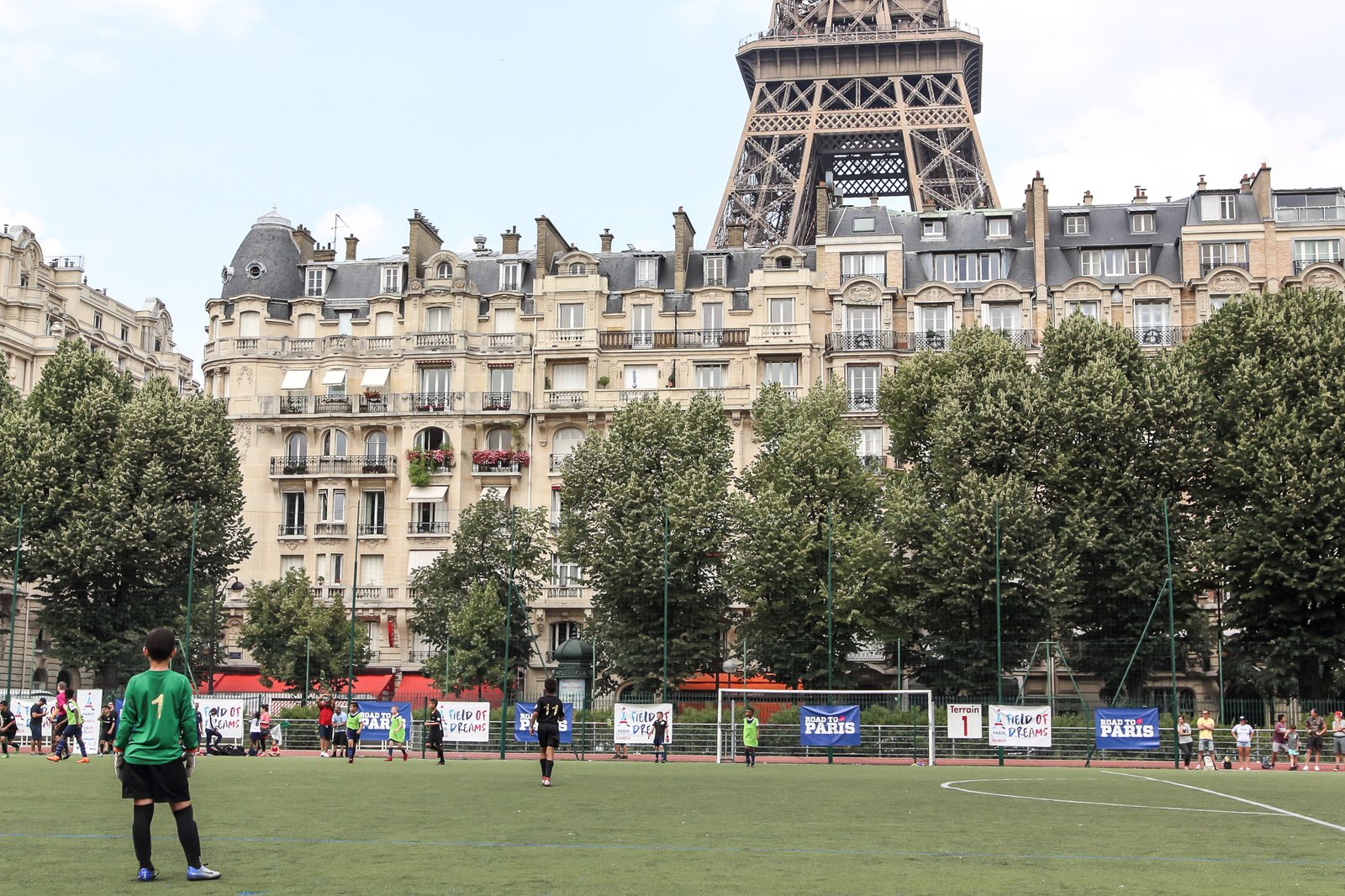 Paris World Games
A l'origine, les Paris World Games sont le fruit d'un projet entre passionnés, bénévoles sur les terrains de football depuis de longues saisons avec le club de Pitray Olier Paris. Dans ce cadre, Christophe et François Claret de Fleurieu ont participé chaque année au plus grand tournoi de football pour les jeunes dans le monde, la Gothia Cup en Suède…
40 pitches in Paris
The Paris World Games take place on more than 40 courts in Paris. All of them have a synthetic coating and have all the amenities for playing football in the best conditions. To make it easier for you to get around, all are located in Paris intramuros and easily accessible by bus, metro or tram. And for you pleasure, you can also follow in some of these stages other disciplines than yours...
Une incroyable cérémonie d'ouverture
A chaque édition, nous réalisons une grande cérémonie d'ouverture qui est ouvert à tous. De nombreux Guest sont présents lors de cet événement, qui se déroule aux pieds de la Tour Eiffel au stade Emile Anthoine.
Un day-off inoubliable !
Durant le tournoi, chaque équipe à le droit à un day-off afin de pouvoir profiter de la ville lumière. Croisière en Bateaux-mouches, une journée au parc Disneyland, une visite du Stade France, nous avons l'activité qu'il vous faut à un prix préférentiel.  
"Un événement d'une envergure exceptionnelle."
"Quelle expérience incroyable ! Mon rêve est devenu réalité."
"Ce tournoi est inoubliable ! Je m'en souviendrai toute ma vie."