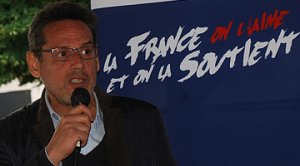 The Ligue de Paris Ile-de-France football : an official partner of the Paris World Games !
Already here during the 2016 edition, the League is once again a partner for the global football tournament this year.
Thanks to the support of its president Jamel Sandjak, the Ligue has naturally wanted to give its full support to the Paris World Games, promoting values such as tolerance, respect and sportiveness.
In this way, good sport practices and prevention (through the adaptation of the global ICPC prevention system applied to play-off phases and finals) will be highlighted, in a festive atmosphere.
Biggest French football league with almost 270,000 members, this partnership reinforces the Paris World Games position, and confirm the tournament will to be one of the greatest sports event in the country.
You can find the official declaration here.